IMDB
Code:

www.imdb.com/title/tt0244316/
RELEASE NOTES
Code:
[Movie Title ]......[ Yi Yi
[English Title ]....[ A One And A Two
[Release Year ].....[ 2000
[iMDB rating ]......[ 7.9
[Genre ]............[ Drama | Romance
[Awards ]...........[ 9 wins
[Release Runtime ]..[ 2h 53mn
[File Size ]........[ 850 MiB
[Resolution ].......[ 1280*688
[Frame Rate ].......[ 23.976 fps
[Aspect Ratio ].....[ 1.860
[Video C/B ]........[ MPEG4 Video (H264)
[Audio C/B ]........[ AAC 2 channel
[Language ].........[ Mandarin
[Subtitle ].........[ English muxed
[Source ]...........[ Cinefile 720p
[Container ]........[ MatRoska (.mkv)
SCREENSHOTS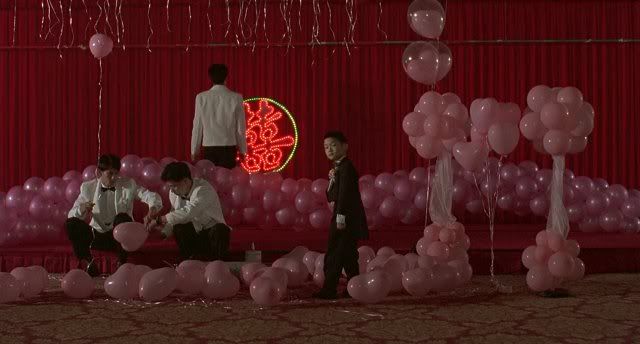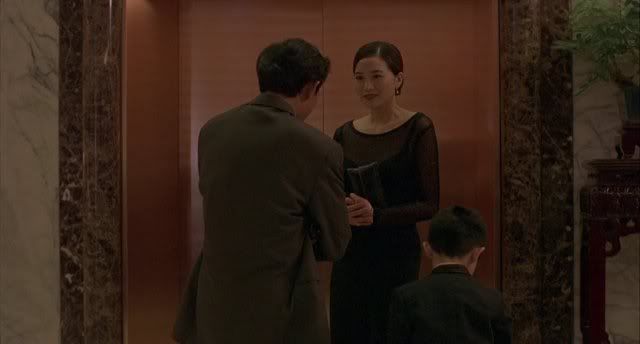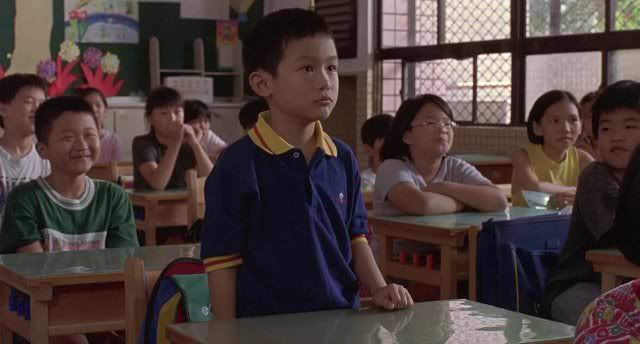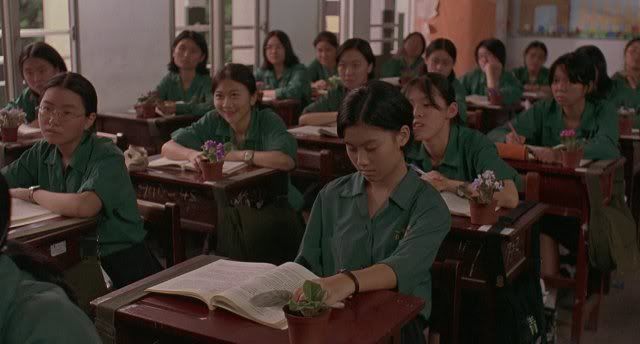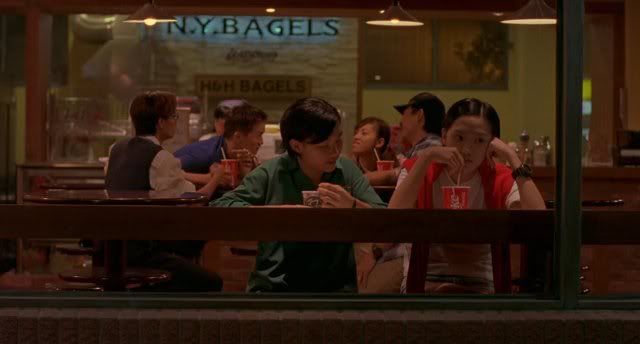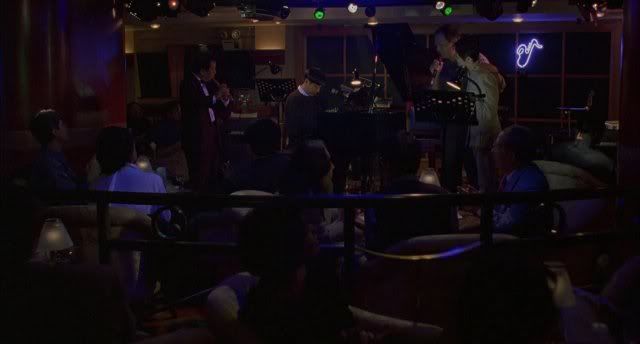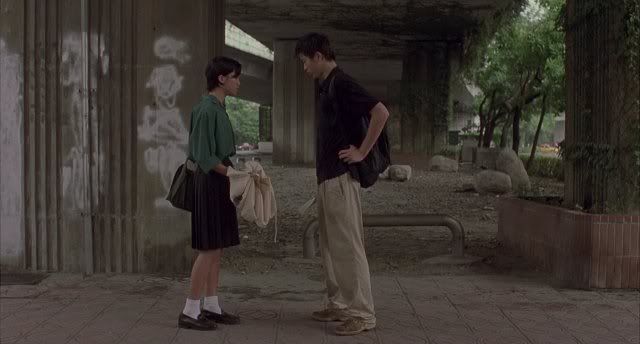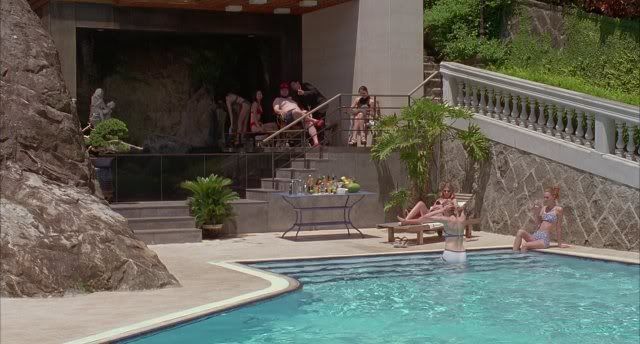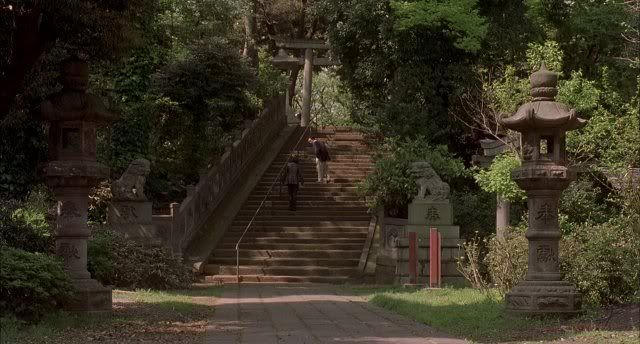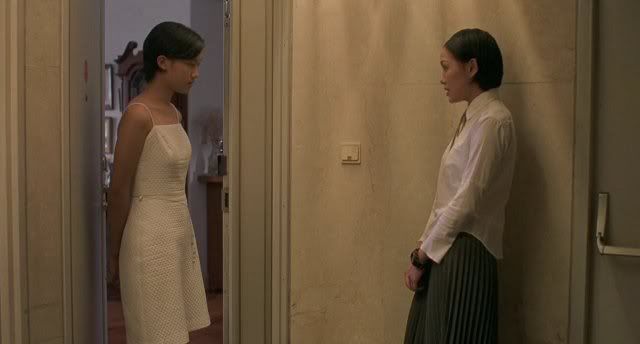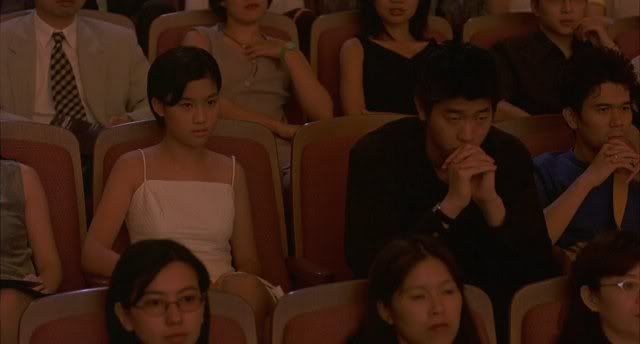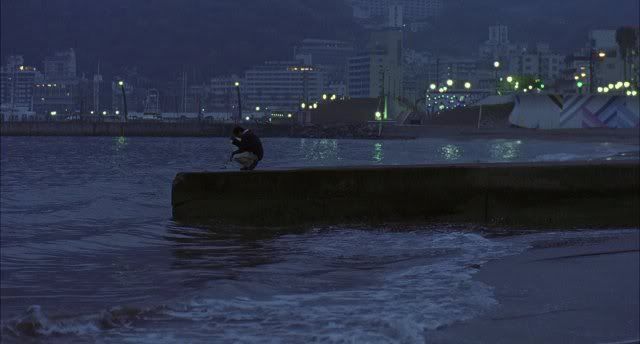 Information - J. Hoberman
Code:

Edward Yang's Yi Yi, is a wonderfully engrossing experience—a lucid, elegant, nuanced, humorous movie that's never nearly as sentimental as it might have been. This complex but understated melodrama opens amid a tumultuous wedding banquet—"Where is that pregnant ~censored~?" the groom's ex cries—and ends, nearly three hours later, with a child's funeral address. In between, Yang orchestrates a soap opera season's worth of family crises with virtuoso discretion.

It's a measure of Yang's skill that the movie's piled-on coincidences hardly ever seem contrived. Taking a break from his brother-in-law's manic nuptials, staid 45-year-old NJ Jian unexpectedly bumps into a poised businesswoman who turns out to be his first love, Sherry, whom he hasn't seen since he jilted her some 20 years earlier. Later that day, his mother-in-law suffers a stroke and, for the rest of the movie, lies at home in a coma as, per the doctor's instructions, members of the family take turns talking to her.

That the grandmother is a retired schoolteacher suggests that her condition will serve to instruct the family. NJ's wife, Min-Min, suffers a mini breakdown under the strain, and after she removes herself from the action by departing for a Buddhist retreat, the philosophical burden is assumed by eight-year-old Yang-Yang "How can I know what you see?" he asks his father. Meanwhile, teenage sister Ting-Ting, who has become increasingly drawn into the domestic disarray in the apartment next door, falls victim to magical thinking. She blames herself for not taking out the garbage the night of her grandmother's collapse.

Yi Yi, which won Yang the director's prize at Cannes, is the most inclusive portrait that the 53-year-old filmmaker has yet made of Taiwan's uneasy urbanites. The large, multigenerational cast encompasses not only an extended family but a cross-section of Taipei's middle class. After the unrepeatable triumph of his period monument, A Brighter Summer Day (something like a Michelangelo Antonioni remake of West Side Story), and two ambitious but unsuccessful youth-oriented satires of Taipei's boomtown mentality, Yang has found his tone. He chose Yi Yi's English title, "A One and a Two," to bring to mind a jazz riff, and although dense with incident and motif, the movie has an effortless flow. The action segues easily through Taipei's placeless high-rises, karaoke bars where English is the businessman's lingua franca, malls, and fast-food joints—as well as the pedestrian underpasses beneath the city's ubiquitous freeways, sites for individual high emotion amid indifferent traffic.

Yang has never been more sensitive to the rhythm of urban life—at one point setting a scene's pace by using a traffic light as his metronome. The movie's tone is as level as its frames are carefully composed. Yang juggles subplots with aplomb and refuses to crowd his characters, typically positioning his actors in tactful middle-shot. Such strategic understatement compares favorably with the contrived hysteria of Robert Altman's upcoming Dr. T and the Women, a not dissimilar drama of family frenzy and male midlife crisis. Yang is less glib than Altman in handling his ensemble antics and constitutionally incapable of scapegoating individual characters.

Yi Yi is centered on the soft-spoken, self-contained NJ, who's alienated from his unreliable business partners and perhaps his family as well. As the film's most solitary and conscience-driven character, he's particularly eloquent in leaving a message on Sherry's answering machine while delivering a crucial line to a closed hotel room door. A business trip to Tokyo allows NJ the opportunity to rendezvous with Sherry and, in effect, a chance to rescript his life. Yang suggestively crosscuts this expedition into the past—a kind of voyage into a parallel universe—with Ting-Ting's first tryst, the same evening back in Taipei. She proves no less conflicted than her father and even more vulnerable—walking home alone, in the white linen dress she's chosen for the evening, to kneel before her comatose grandmother's bed. (There's nothing more heartbreaking than Ting-Ting's slow trudge of rejection, unless it's the unembarrassed malice with which Yang-Yang's teacher ridicules the child's natural genius.)

The Antonioni-esque anomie of Yang's early films has here been tempered by more humanist concerns—and by a sense of detached reflection, some of it on the medium itself. Yi Yi is unostentatiously punctuated with a variety of cinematic quotations—ranging from video porn (heard but not seen) and classroom education films to screen-filling images of sonograms, computer games, closed-circuit surveillance tapes, and Yang-Yang's artless "avant-garde" snapshots. It hardly seems coincidental that, in their longest conversation, Ting-Ting and her date discuss the nature of motion pictures: "My grandfather says that we live three times as long since man invented movies," he tells her.

In the context of Yi Yi, this parallel world is offered as both comment on and consolation for a lifetime of betrayals and disappointments. Yi Yi doesn't look anything like cinema verité, but it has a similar feel—there's a real sense of familiarity; the characters seem to be directing the narrative. As accomplished as Yang's filmmaking is, his movie seeks to break through the theatrical wall; it has the epic intimacy of great television.
LINK
Code:

http://d01.megashares.com/dl/LX7nUcs/Yi.Yi.2000.720p.mkv